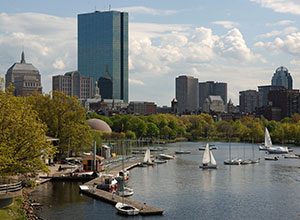 One of the core services that JD Contractors, Inc. provides is general contracting. Experts in overseeing construction projects of all sorts, JDC is committed to providing an unparalleled level of quality. Through trusted partnerships with experienced technicians and sub-contractors, we are able to work closely with business owners to ensure each step of a project is handled properly, and no detail is overlooked.
Our more than 28 years of experience have afforded us valuable relationships with reliable suppliers and vendors, whom JD Contractors, Inc. relies on during every project. Our extensive list of expert sub-contractors is always evolving and has allowed us to provide a variety of different services for businesses throughout New England.
Our owner, Joe Doyle, has nearly 30 years of commercial contracting experience, holding his Contractors Supervisors License. In addition to commercial build and remodeling, Joe is also well-experienced in providing maintenance services, including painting, tiling, plumbing, repairs and electrical work.
Since constant communication is critical to the success of a project, Joe and his reliable team ensure that all parties involved in a project are kept up to date in real-time.
To learn more about our general contracting services, or to receive a quote on a potential project, please contact us today.