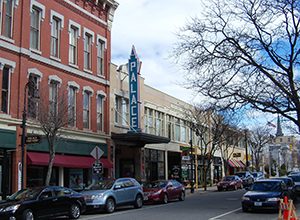 For over 28 years, JD Contractors, Inc. has been providing general contracting, remodeling and renovation services throughout New England. While we cover the entire New England region, much of our work is completed in major cities such as Manchester, NH. The largest city in New Hampshire and tenth largest in New England, Manchester is home to several of our past clients. Manchester is also less than an hour drive up I-93, making it readily accessible for client visits.
From general contracting to facilities management, we provide the following services in Manchester, New Hampshire:
Carpentry
Custom Countertops
Custom Furniture Making
Demolition & Debranding
Electrical
Emergency Services
General Contractor
Millwork
Painting
Permitting
Plumbing
Quality Assurance
Renovations
Sign Repair
Site Preparation
Subcontracting
Tiling
Our wealth of experience and relationships affords us the ability to provide additional services for Manchester clients. To request more information about our services, or request an estimate on a potential residential or commercial project in or around the Manchester, NH area, please contact JD Contracting today!