Tiling and Flooring Services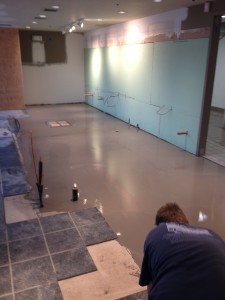 As with other elements of a business, tiling is a crucial component of its overall image and style. Cracked or missing tiles convey the message that, as a business owner, you do not care about patrons. For businesses in the hospitality industry, lackluster tiling can make customers feel uncomfortable and unwanted.
At JD Contracting, we work with the most trusted and experienced tiling contractors who will help you install or repair the flooring in your establishment. Whether your business is 100 square feet or 100,000 square feet, we can help! The tiling professionals we work with utilize products from top brands. What's more, our tiling contractors will ensure that all work is completed on time and within your budget. Our experienced tiling contractors can handle smaller projects such as grout repair, or install entirely new flooring for your business.
Is your business in need of our expert tiling services? If so, please request a quote directly from a website, or contact us today to learn more!