At JD Contractors, Inc., no job is too small or too big for us. Last year, besides overseeing larger commercial projects, we were also working on multiple residential renovations, including bathroom renovation in a single family house in Belmont, MA.
We started with a complete face lift of a typical pink bathroom from the '60s. Even though it was well-kept it was not up to today's needs of the owners.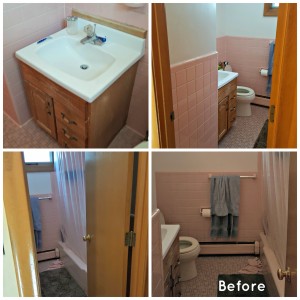 Our team took care of all the electrical and plumbing, we installed a new heated towel rack, floor and wall tiles, as well as all bathroom fixtures, including a new bath tub, sink cabinet with a granite countertop and a toilet. After the finishing touches, a new coat of paint and a wall mirror, the bathroom now looks nothing like before.