Residential Contractor in Boston MA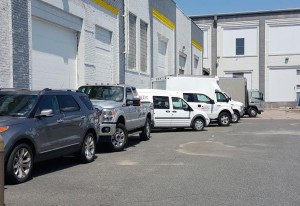 In addition to working with a number of reputable commercial clients, we also provide our services for residents of Greater Boston. As homeowners ourselves, we realize that for many, a desire to live in the home of their dreams exists. At JD Contacting, we will work tirelessly to make that dream a reality. Whether your walls just need a touch-up, or you are looking for a complete remodel, we can help. Improving one's home not only adds to its look and feel, but almost always increases its value as well.
We work with trusted vendors, suppliers and sub-contractors who will treat your home with the same level of respect with which they treat theirs. JD Contracting is completely dedicated to providing residential clients with only the highest quality work. Furthermore, our crews are available 24/7 to quickly address any emergency situations.
To learn more about the services we provide for residential customers in the Boston area, or to request a quote on an upcoming project, please contact us today! 
Recent Residental Projects:
Bathroom Remodeling Project in Belmont, MA