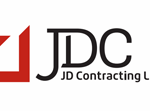 Our 28+ years of experience have afforded us many valuable partnerships, which have allowed us to offer a wide variety of services that can be customized to meet the needs of each individual client. Our technicians and trusted sub-contractors work closely with clients to better understand their needs from start to finish, and all projects are completed with quality assurance in mind.
Our core services include general contracting, commercial build, renovation, and remodeling for small, medium-sized, and large businesses in the New England area. We also provide several maintenance services including carpentry and tiling, painting, electrical work, and plumbing. Additional interior services include custom furniture (cabinets and tables) and countertop making.
For new clients looking to construct their place of business, we offer site preparation, demolition & de-branding, and permitting, so your business can start fresh.
At JD Contractors, Inc., we understand that projects can arise out of nowhere, which is why we also offer VIP preparation visits and emergency services. Those in need of emergency services may contact our dedicated emergency line at 617-333-6700.
For more information on the services we provide, please contact us today! We look forward to helping you with any project you might have.